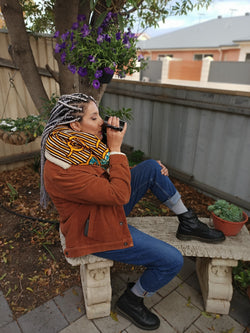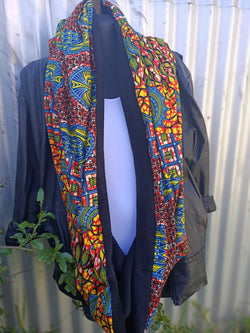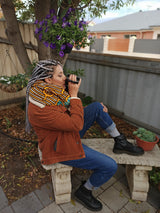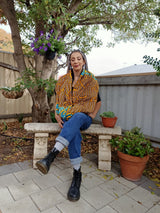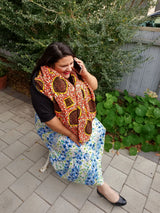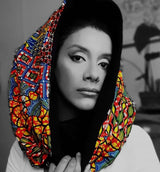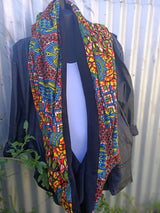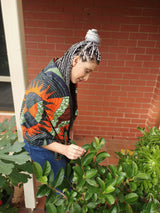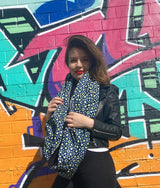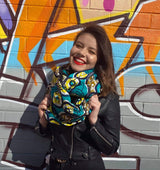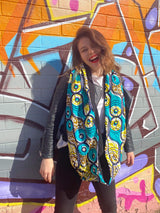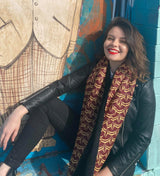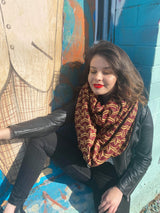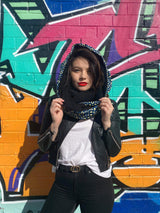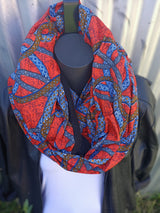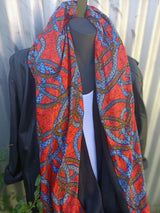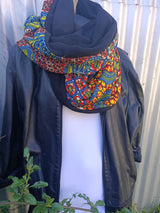 Chaya accessories
Infinity Scarf with a touch of African Print.
Stay colourful and warm this winter with our Infinity scarf. 
Fleece lined to keep you safe from the cold while the African Print ( cotton ) will brighten up the grey moods during winter. 
You can wear it as one long scarf or twist it for a snuggle. 
Limited stock; available in three colours.
More prints coming soon.
Hand wash.